Internships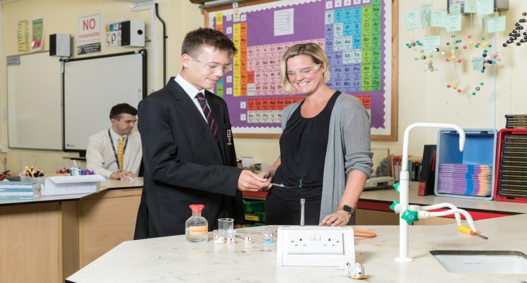 If you are an undergraduate on a STEM related degree and are interested in a career in teaching secondary Maths or Physics, then our paid four week Teaching Internship programme could be for you. Internships will take place from the 22nd June 2020 to Friday 17th July 2020.
With Teaching Internships, you'll be able to experience the teaching profession, gain new skills and be paid for your time. You will get the opportunity to experience a range of activities to help you get a feel for school life including:
classroom experience, which could include: assisting with lessons and providing subject support to pupils
shadowing experienced teachers and observing lessons, followed by a chance to jointly plan and deliver lessons
one-to-one guidance from outstanding classroom teachers
opportunities to network with qualified subject specialists
We are working with 4 schools: Magdalen College School, Brackley; Sponne School, Towcester; Guilsborough School; Lord Grey Academy, Milton Keynes
Most of the time will be spent in one of the four schools with a mentor, observing and supporting in the classroom. There will be an opportunity to plan small parts of lessons and work independently with small groups of students. There will be an introduction to teaching and some workshops on practical skills for teachers.
Requirements:
Be able to travel to and attend one of the four schools for the full four weeks
Write a weekly blog of your activities
Be able to travel to Towcester for two sessions one at the beginning of the programme and one at the end.
The Grand Union Training Partnership will then offer support and guidance during your final year of your degree in how to pursue a career in teaching.
A bursary payment of £300 per week is available (to include all expenses).
To register your interest for our 2020 internship programme please email This email address is being protected from spambots. You need JavaScript enabled to view it.